Did somebody say Jobs?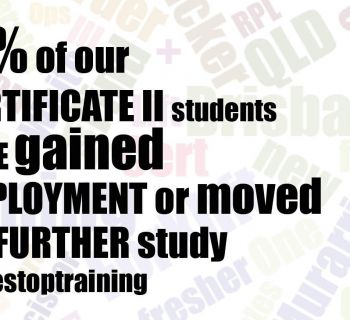 Since starting our Certificate II in Road Transport – Freight Handler qualification, 77% of our students have either gained employment or moved on to further study.
Why?  Because this is real training, by real trainers in a real training environment.
Hands on machinery training, and fun, informative class sessions.
Add it all up and it means real results, not tick and flick…