ISOLoader
When it comes to purpose-built machinery there are few things that compare to a straddle carrier. Do you have staff you want trained? We wrote the book. Literally!
One Stop Training has a learning program built to suit the straddle carrier. Straddle Carrier training is delivered face to face to individuals or groups anywhere in Australia. One Stop Training provides an end-to-end solution for those wishing to gain and prove competency.
The most common form of evidence of this competence is via a course built and delivered by a Registered Training Organisation, with written competencies and outcomes, and a formal assessment. Any person instructing another party to operate any plant or equipment has the responsibility under law to ensure the operator is trained, licensed where required and instructed in the specifics of the particular piece of equipment being operated.
Let's talk some more...
We are the leaders in ISOLoader Straddle Carrier Training
Driven from either a central or side-mounted position, this is a serious solution for high volume, limited access areas and container parks. The Straddle Carrier has no high-risk licence class applied to it, but operators, however, are still required to have been formally trained in the use of the equipment by a qualified and competent person and maintain that competency.
There are no pre-requisites for the Straddle Carrier training, however, students should be familiar with heavy equipment operation. Those without this it similar experience may find the course challenging.
The custom training program includes:
Conducting pre-start checks
Shutdown procedures on completion of operations
Driving and operating the equipment to site conditions
Applying safe work practices
Identifying and reporting all potential hazards
Managing risks and environmental issues
Applying problem-solving and troubleshooting techniques
Loading/unloading of truck trailer
Container stacking/storage
Selecting and using the required tools and equipment
Working safely around other machines and personnel
Safely parking and securing equipment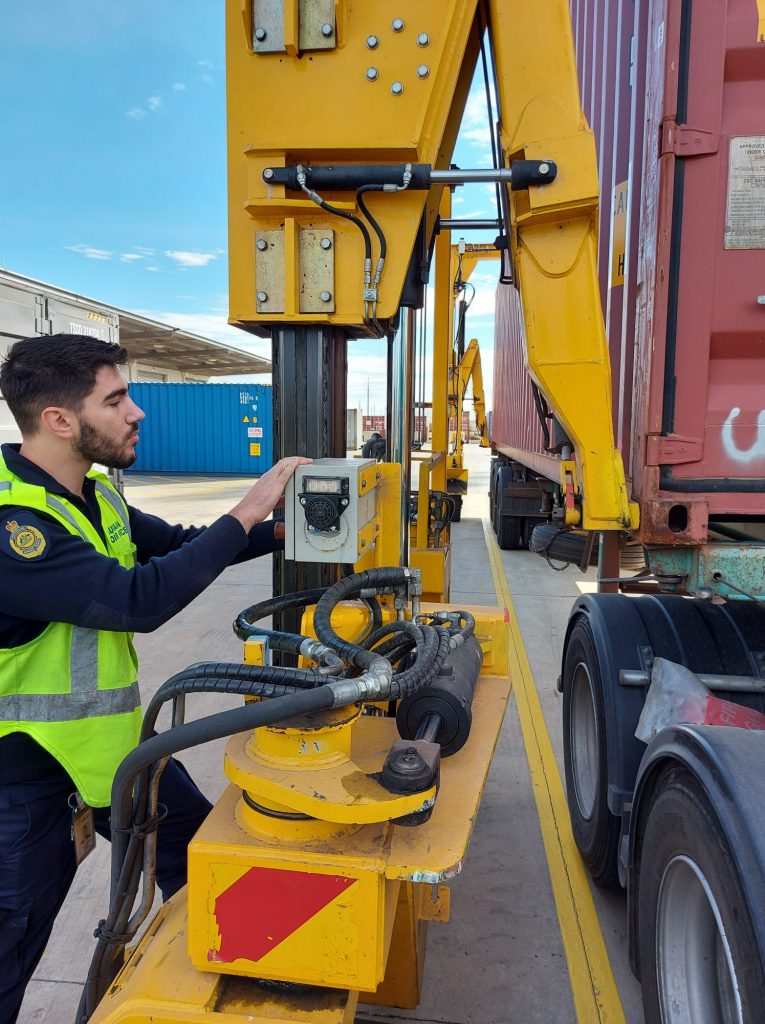 Thank you to the team from One Stop Training for the Straddle Carrier, Driver and Spotter training you delivered to our team. The training delivered to both our new drivers/spotters and recertification of our experienced drivers was much appreciated.
We were comfortable with the whole process from beginning to end. The assistance we received in tailoring the program to meet our specific and unique requirements was excellent, nothing was too much effort and One Stop Training kept in constant touch to ensure we were happy with the proposed training before it went ahead.
The trainer was experienced and knowledgeable in the operation of a range of straddle carriers and heavy plant machinery which made the new drivers feel immediately at ease. Even our experienced straddle carrier drivers were impressed with the trainers industry background and his ability to translate this to our particular model/brand of straddle carrier.
We would use One Stop Training again and recommend them to others who require a training provider experienced in the operation of specialised plant equipment in a high risk work environment.
We Work With...