Reach Stacker Licence
The Reach Stacker Licence training course is developed for the container handling machine, equipped with a boom and top lift attachment. An operator will only be legally permitted to operate when holding the RS qualification. Therefore training specifically for the RS is required.
To be in training, a person must be enrolled with a Registered Training Organisation in the qualification, operating under Logbook conditions and accruing hours of supervised operation in preparation for assessment.
---
TRAINING PROCEDURE
Formal training takes place on-client-site. It is a combination of theory activities in the classroom and practical activities in the container yard. Once this Formal Training is completed a training plan specific to each trainee is created, and logbook issued.
Operating hours and activities are to be recorded in the Logbook. It is the responsibility of the employer to ensure appropriate supervision is provided.
When sufficient hours are accrued, the assessment can be conducted. A group of up to six operators can be assessed in a one day session. It is a combination of theory and practical assessment.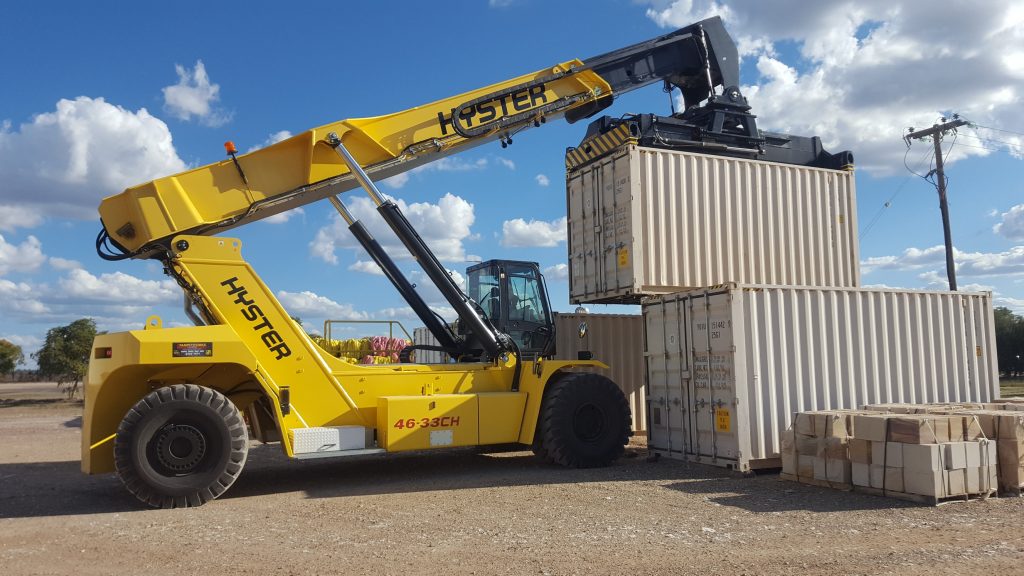 ---
OUTCOME
TLILIC0011 – Licence to Operate a Reach Stacker (greater than 3 tonnes in capacity)
LICENCE PROCESSING FEE
High Risk licences are lodged with Workplace Health and Safety Qld. This process is done online here. There is a fee payable to the State Government. You can view the Government fees here.
We work hard to deliver the best possible outcome for every trainee and want to see our trainees succeed as much as they do.
Experienced trainers who treat every student as an individual
Respectful and helpful administration and training team
Welcoming and inclusive learning environment
Small class sizes
Enjoyable and easy to understand instruction
All training and learning materials provided, including pre-study materials
Excellent success rate and high student satisfaction ratings
KEEN TO GET STARTED?  CALL US ON 1300 556 387 FOR MORE INFORMATION.
---
CRITICAL INFORMATION
It is important to make an informed decision about a course prior to enrolment. In this case, the High Risk Work Licence test (HRWL) procedure is particularly important. Therefore we recommend reviewing:
---
DELIVERY MODES
Face to Face – Students attend classes at scheduled times and are presented with subject material by a Trainer. Practical training is delivered in a simulated work environment.
Work Place – This type of training includes both formal and informal learning and on-the-job supervision is required by a licenced operator.