Where could a career in Logistics take you?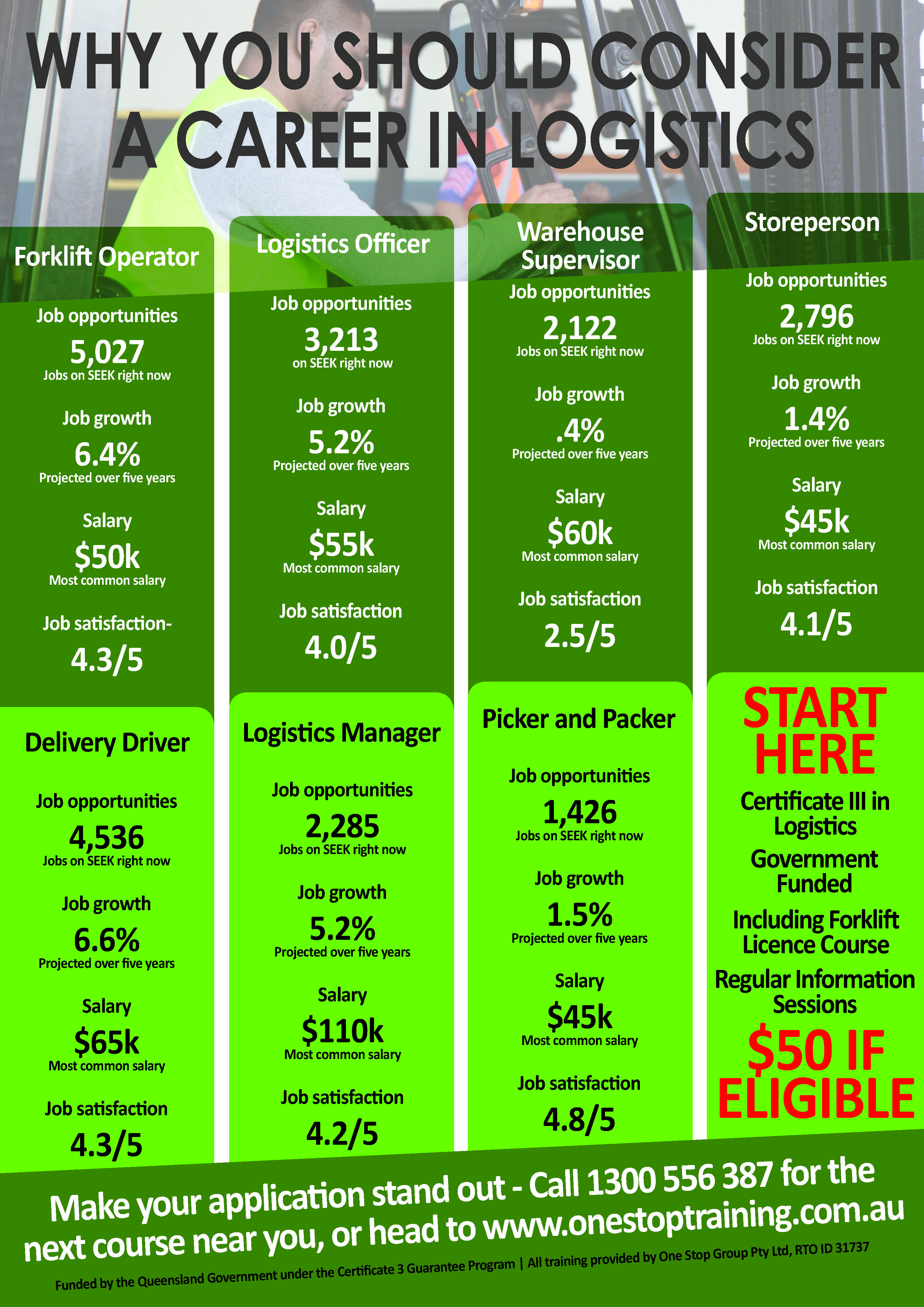 The Logistics industry is one of the largest employers in Australia and includes the warehousing and distribution industry.
The logistics industry is very broad and includes not only the transportation and delivery of goods but also the storage, handling, inventory, packaging and various other aspects.
The logistics industry is about obtaining, producing and distributing material and products to the correct place and in the correct quantities. Logistics includes the process of planning, implementing and controlling procedures for the efficient and effective transportation and storage of goods.
There are over 12,000 active jobs listed online in the Logistics Industry, and approximately 832,400 people employed in the industry in Australia.
Upwards of 70% of new applicants into the industry hold a Certificate III or higher qualification.
Make your application count – get qualified.