Fake Jobs: The Facts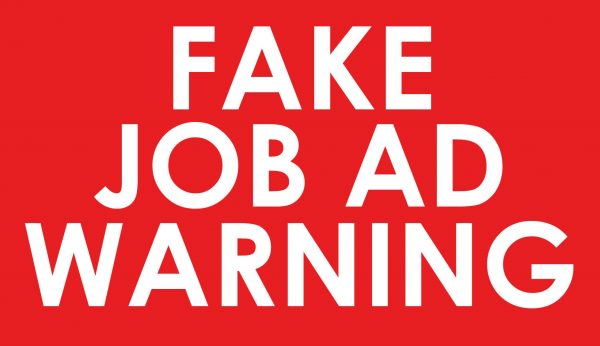 It's 2020 and the fake jobs are back.
Have you applied for a job on Seek.com.au, Jora and Indeed and been told you need to complete a course first? A free one, funded by the Government? Have you wondered why the same job you applied for is advertised again and again every week?
They want your resume. Why? Not so they can see if you're right for a job. They want it so they can check your education history and see if they can claim government funding for putting you in a training course.
They target areas where people are desperate for work. I'm a single parent and now I'm worse off than when I applied for the job. I wasted my time with the course when I could have been looking for a real job. I thought I could tell if it was a scam but they were very good over the phone".

Foloa, Lanton
They hand over your personal information. To who? One of their partners, who will call you and tell you that you need to training before you can get the job. That's right. Your resume will be handed over to someone you have never heard of.
"I didn't understand what they were signing me up for but they convinced me there was a job at the end. I needed the fork hoist course but they never replied when I tried to book it at the end. Now I'm in a hole with no job, no ticket and no money".

Trevor, Beenleigh
Why do they do this? For money. The training company they work with gets paid by the Qld Government. They then share the reward between themselves for getting people to do the course.
"They promised me work if I signed up and did the course. I did it then nobody would ever return my calls or emails. It is like they disappeared. They kept running the same job ad. I gave up."

Carrie, Eagleby
It is not about getting you a job. Ask anyone that has been caught up in the scam. It is not about getting you a job. It is about putting you in one of their courses and getting paid by the government.
"I applied for food process work because it said I didn't need experience and there were heaps of jobs. I got tricked into doing their course and then the forklift course was going to be 100km from home. I didn't have the money to travel there for three days. I kept trying to call but then gave up. There was no job."

Julian, Wynnum North
What can you do if you're caught in the scam? Report the ad you applied to. If you scroll to the bottom of the ad online there is a 'report job' option. Click that and tell them what has happened.
"I don't know what to do now – I have no job and no money. They are liars."

Trevor, Beenleigh.
Why are we telling you? Because people are constantly contacting us wanting to do a government-funded course, only to find out that their one funding opportunity has been used up in the scam. This leaves people upset, with no job, a course they didn't want, a forklift course that never happened and they funding opportunity gone.
It's not right, but the fake job advertisers don't care. They just want the funding that comes from your enrolment.