Fake Jobs Ads – What happens to your information?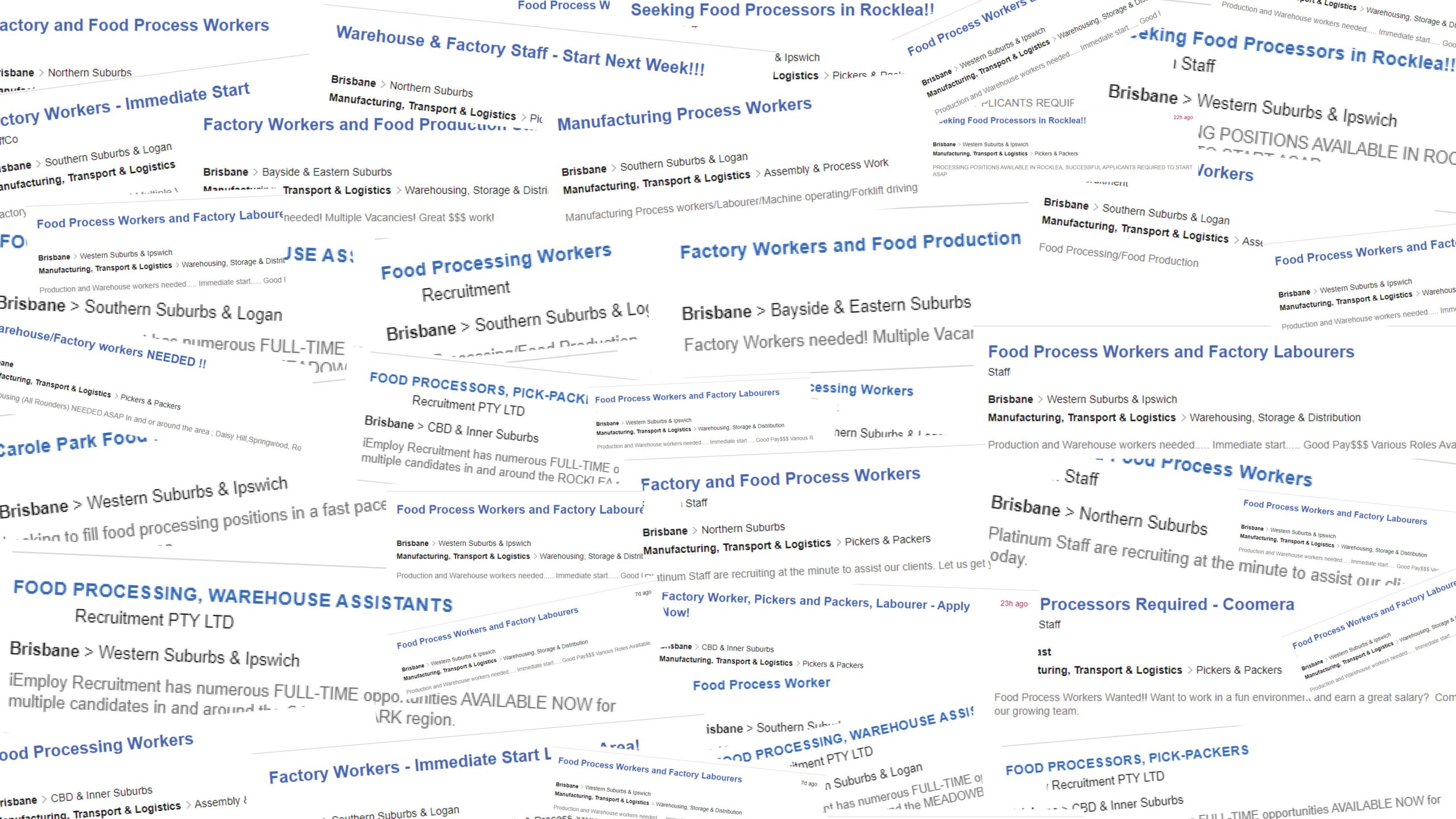 Does that picture look familiar?
When job hunting we don't think twice about handing over our personal information.
Seek.com.au is full of fake job ads, where your personal information is being sold by fake-job advertisers to companies who then try and talk you into doing a "free" training course, to get the job.
At the moment they are targetting Food Processing, Process Manufacturing, Horticulture and Hospitality, and they are picking the regions where people are in the most need of work, and in doing that, creating a lot of harm.
Ever wondered why the same jobs are advertised week after week and never seem to get filled? Or wondered why there are no callbacks or follow-ups, just calls about training from a company you never applied to?
They now have your resume – your name, your phone number and email; work history and education history.
Many people will provide more detail thinking this is a real opportunity – home address, next of kin, education history, work status, all sorts of personal information, hoping to have the best, most thorough resume to get the job. Where else is your information going? Who else is it being sold to?
So what can you do?
First, think twice before applying for these jobs that turn up week after week.
Tell as many people as you know so your friends and family don't get caught
If you suspect you have applied for a fake job, or spot one, you can click the "report job" link at the bottom of the seek.com.au ad.
You can report the ad to Seek here, or to usersupport@seek.com.au
If you have been caught in the scam and ended up doing the training course and losing your government-funded training opportunity, you can report that here
You can also report it to the Australian Government Scamwatch