WARNING: Fake Job Scams – PART 1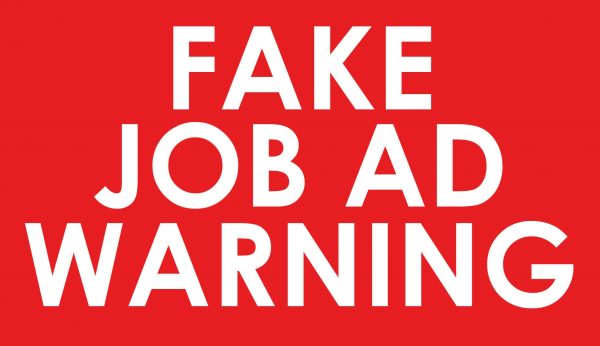 Fake Jobs Scam – Part 1 of 2
As a training provider, we hear from people every day who have been tangled up in fake job scams.
Often this has led to them being encouraged to do a training course on the promise of a job but that has led to nothing and they are back at square one.
These people often want to do a course with us only to find that any government funding that might have been available had been used on the course that was supposed to be a job.
Nasty surprise, and try as we can, often we cannot do anything to help.
Have you:
applied for a job then can't work out who you are dealing with?
seen the same jobs coming up again and again every week?
applied for a job and then ended up in a training course somehow?
been told by a recruiter they will give you a job if you do "this course"?
applied for a job then been offered a government-funded training course?
been told it's a free course so why not just do it anyway?
turned up to an interview or induction only to find yourself at a training company?
wondered why it has become all about a training course and not about the job?
noticed that many of these recruitment company websites look strangely similar?
felt you are wasting your time applying for jobs that aren't actually there?
Does any of this sound familiar?
Before you hand over your details about a job, look into who is advertising it.
have you ever heard of the company before?
Google the company and look into what they disclose about themselves
do they have details you can verify, or is just an email address somewhere?
is the same job advertised in half a dozen different regions by the same company?
do the ads imply that there are "heaps of jobs" or "30 people needed urgently"?
are they more interested in talking about training courses than getting jobs?
Remember you are handing over personal, confidential information.
There is something fishy happening and it all starts with these fake jobs; but why?
Part 2 coming soon…