Enrol now! Govt Funded Training inc. Forklift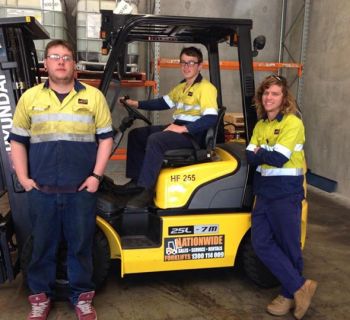 Enrolments are now open for our Certificate II in Yard Operations (Freight Handler), funded by the State Government under the Certificate III Guarantee Program.
Open to Australian and New Zealand Citizens over 15 years of age who are permanent residents of Queensland, this is a fantastic pathway into the Logistics and Warehousing industry via the Freight Handler Pathway.
All of our Certificate courses include either a Forklift Licence Course, Order Picking Forklift Licence course or Walkie Stacker Training (for the under 18's)
Whether for a mature age person looking to upskill or formalise existing skills, or school leaver this is just a massive opportunity to work with us to achieve your goals.
See the full course details here or call 1300 556 387 during business hours for information on the next enrolment session.
The time has arrived…