Applied for a job and ended up in a training course?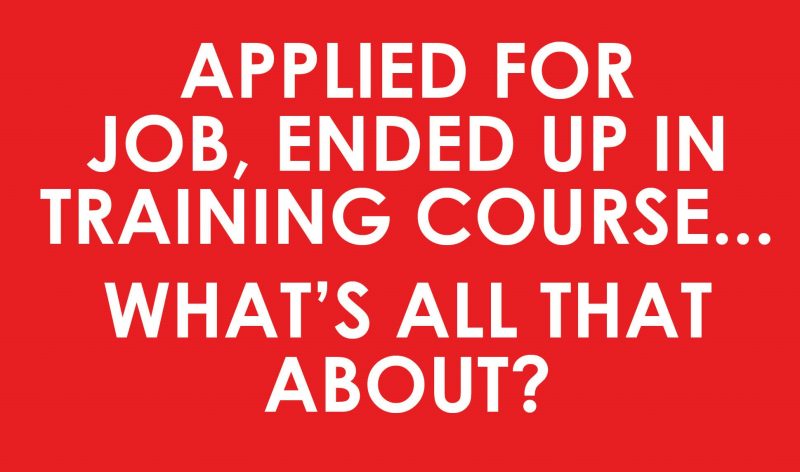 Does this sound like you or a friend?
Every week we hear from people talking about how they applied for a job and ended up in a "free funded training course" to lead to the job.  None one of them actually ended up getting a job.
What happens then? People want to do a funded course to help find work and find out that the one shot at government funding has gone to the people they applied for the job through.
People are getting confused. People are getting angry.
Do you or a friend have a story like this?
---